Evènements
Réouverture de la boutique!
SOUFFLE CONTINU est à nouveau ouvert au public du lundi au samedi de 11h à 18h.

Le "Click & Collect" s'inscrit dans la durée et reste opérationnel.
Pour cela, faites vous plaisir ici et sélectionnez "retrait sur place" au moment de la validation / checkout.

Les retraits des commandes sont ensuite possible à n'importe quel moment aux horaires d'ouverture de la boutique.

Merci à tous pour votre soutien indéfectible et surtout prenez bien soin de vous en attendant les jours meilleurs ! [...]


La Boutique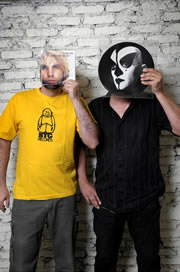 20-22 rue Gerbier
75011 Paris
M° Philippe Auguste
M° Voltaire

Restez informés !

Souffle Continu

Commentaires :


- Commentaire de : soufflecontinu (2010-09-17)
jack rose - the black dirt ses
"Let's get the dirty work over with first. The Black Dirt Sessions is, all hyperbole aside, Jack Rose's most complete and telling work to date. Those who have been following this Philadelphia wanderer's development and growth as a solo artist (both live and on record) know that such a statement is strong praise, as Rose's catalog is certainly not devoid of unqualified classics. The album takes its title from the studio where it was recorded -- Jason Meagher's Black Dirt Studios located in Westtown, New York. Old friends Rose and Meagher developed a good working relationship and full understanding of each other's work habits and styles over the course of a spring 2008 joint tour between Rose and one of Meagher's bands, D. Charles Speer & The Helix. Rose, that eternal road warrior, booked some time at Black Dirt between tours in August, September and October of 2008 to lay down some new and fully realized material. This album is the complete result of those sessions. Rose's prior albums have tended to both pick and remain true to a musical theme. The Black Dirt Sessions excels by displaying fully-honed examples of all of Rose's various styles and themes -- traditional, raga and ragtime. Central to the album's spirit is the absolutely epic 'Cross the North Fork.' This thirteen-minute revisiting of a track first laid down on the great Kensington Blues is a winding, thoroughly engrossing journey. This new version is the product of Rose's perfectionist streak, which constantly pushes him to re-explore and re-visit his prior works. As presented on The Black Dirt Sessions, the 'new' track is full of rich nuances from Rose's years of additional scrutiny of the original composition. Much like Rose himself, 'Cross The North Fork' is certainly comfortable in its skin and helps make it a welcome neighbor to the album's other splendid joys ranging from the jaunty and infectious 'Fishtown Flower' (featuring a guest appearance from D. Charles Speer & The Helix's Hans Chew on ragtime piano) to the pensive and appropriate melancholy punch of 'Box Of Pine.' The album's artwork is somewhat of the yin to the yang of Rose's 2008 release on Three Lobed Recordings, I Do Play Rock And Roll. Bearing the same overall design aesthetic as that prior release, albeit presented in a contrasting white with black print, The Black Dirt Sessions features a photo of Rose performing in New York in 2006. The LP is pressed on 180g RTI vinyl and housed within an 'old style' high gloss Stoughton cover. The record is from a one-time pressing of approximately 2,000 copies."
Sur le même Label

Genre similaire