La Boutique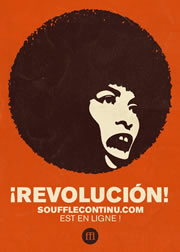 20-22 rue Gerbier
75011 Paris
M° Philippe Auguste
M° Voltaire

Restez informés !

Souffle Continu

Commentaires :


- Commentaire de : soufflecontinu (2010-09-15)
necessary - voldslokka
Oslo, Norway´s NECESSARY make their Ohm Resistance debut on September 14th with the Justin K. Broadrick produced album "VOLDSLØKKA". Live Dub band interactions as cut and rearranged by Broadrick, with performers Ted Parsons (Swans/Prong/Godflesh), Markus O. Klyve, M. Hansen, Andreas Mork, Tony F. Wilson, and Salvador Sanchez. Massive distort bass dub grooves collide with stone solid foundation beats and mad scientist keyboard concoctions, underscored by angular dub techniques, turntable FX, and outer science sounds. A cold, refreshing groove session not unlike the city it was created in – not be missed!
Sur le même Label

Genre similaire