Evènements
FERMETURE DE LA BOUTIQUE PHYSIQUE !
SOUFFLE CONTINU est fermé au public jusqu'à nouvel ordre pendant la période de confinement.
Nous restons opérationnels sous forme de "Click & Collect".
Pour ce faire, rendez-vous simplement sur le site www.soufflecontinu.com
Faites vous plaisir et sélectionnez "retrait sur place" au moment de la validation / checkout.

Nous assurons une permanence du lundi au samedi de 14h à 18h pour le retrait des commandes sur le pas de la porte.

Pour ceux qui ne pourraient se déplacer sur ces horaires, n'hésitez pas à nous [...]


La Boutique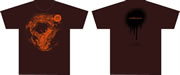 20-22 rue Gerbier
75011 Paris
M° Philippe Auguste
M° Voltaire

Restez informés !

Souffle Continu

Commentaires :


- Commentaire de : Stembogen (2012-05-18)
king gong - # remix series box
Depuis la fin des années 90, Laurent Jeanneau enregistre les musiques de minorités ethniques principalement d'Asie du Sud-Est, pour beaucoup menacées. Outre cette activité d'insatiable collecteur de musiques méconnues, jamais ou peu diffusées, il produit une série de remixes combinant ces enregistrements musicaux, field recordings, archives et traitements électroniques.

- Commentaire de : Stembogen (2012-05-18)
king gong - # remix series box
Since the end of the 90s, Laurent Jeanneau has been recording the musics of mostly endangered minorities mainly in Southeast Asia. Alongside his relentless pursue of collecting predominantly unknown and unpublished musics, he produced a series of remixes combining these recordings with natural sounds, archive material and electronically treated sounds. This box contains 5 CDs also availables individually.
Sur le même Label

Genre similaire