La Boutique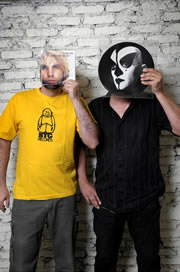 20-22 rue Gerbier
75011 Paris
M° Philippe Auguste
M° Voltaire

Restez informés !

Souffle Continu

Commentaires :


- Commentaire de : soufflecontinu (2010-09-17)
jack rose - luck in the valley
"Like all pre-war recordings and all of Rose's releases, this album was recorded live. It was not created using overdubs but rather by recording a few 'takes' and selecting the best performance out of those. Rose stated, 'I wanted the songs to have an immediacy and spontaneity as they were being recorded. All the musicians chosen for the record know how to play the songs without overworking the material, but at the same time creating memorable accompaniments on the spot.' Several of the songs are in fact the first takes like 'Blues for Percy Danforth', 'Lick Mountain Ramble' and 'Woodpiles on the Side of the Road'. Also included in the set are three covers: 'St. Louis Blues', 'Everybody Ought to Pray Sometime' and 'West Coast Blues'. All of these pre-war classics are Rose's unique arrangements. The album title refers to the old red light section of St. Louis and was a code for procuring the services of a prostitute. Says Rose 'I read about it on some liner notes to a reissue of pre-war St. Louis recordings and I liked the ring of it.' An avid record collector with an encyclopedic knowledge of pre-war American music, Rose has been acknowledged as a rising star among contemporary guitar players. Luck in the Valley finds Rose at his best surrounded by like-minded friends on a recording that is enriched by a sense of history but entirely new, vibrant and warm."
Sur le même Label

Genre similaire